If you're serious about basketball, you'll know that choosing your basketball sneaker is an extremely important decision. But, Are Nike Air Max Good For Playing Basketball In?
While dedicated players originally used to wear whatever felt the most comfortable for them — today, huge sneaker brands like Nike use meticulous science and tons of data to design the perfect basketball shoe with the best materials.
There's been plenty of research on what shoe gives you most support and maximises comfort without weighing you down, but there is little information on whether or not Nike Air Max are good for playing Basketball? We'll give you an in-depth analysis below:
Why are Air Max so popular?
Even people who know a lot about the sneaker community sometimes aren't sure what's so special about the Air Max line-up. Actually, it's all in the name — the midsole of Air Max sneakers contains pouches filled with pressurized gas — which is translucent and visible from the outside.
These are also called "airbags" and "air units" — and their main purpose is to give sneakerheads superior cushioning, especially when compared with traditional foam. And seeing as it's gas, it doesn't come with additional weight which would make these shoes too heavy for sports.
Over the years, the effectiveness of Air Max technology has been disputed — but the shoes still enjoy an immense level of popularity, particularly among collectors and sneaker enthusiasts. There are variations in the number of airbags depending on the exact model — the first Air Max 1 only had one airbag unit, while the new Air VaporMax has a whole midsole filled with pressurized gas and no conventional foam.
Are Nike Air Max Good For Playing Basketball In?
When thinking about what Basketball Sneakers are the right fit for the court, you'd immediately think Air Jordan, Nike LeBron, Nike Kyrie or the Nike Kobe range. However die hard Nike Air Max fans could argue the Air Max line is suitable. — is it actually worth playing basketball in these shoes?
Well, as we've noted above, all of this depends on the particular model within the whole Air Max product line; as their design can vary quite a lot. Don't worry, though; we'll go over all of the Air Max heavy hitters individually.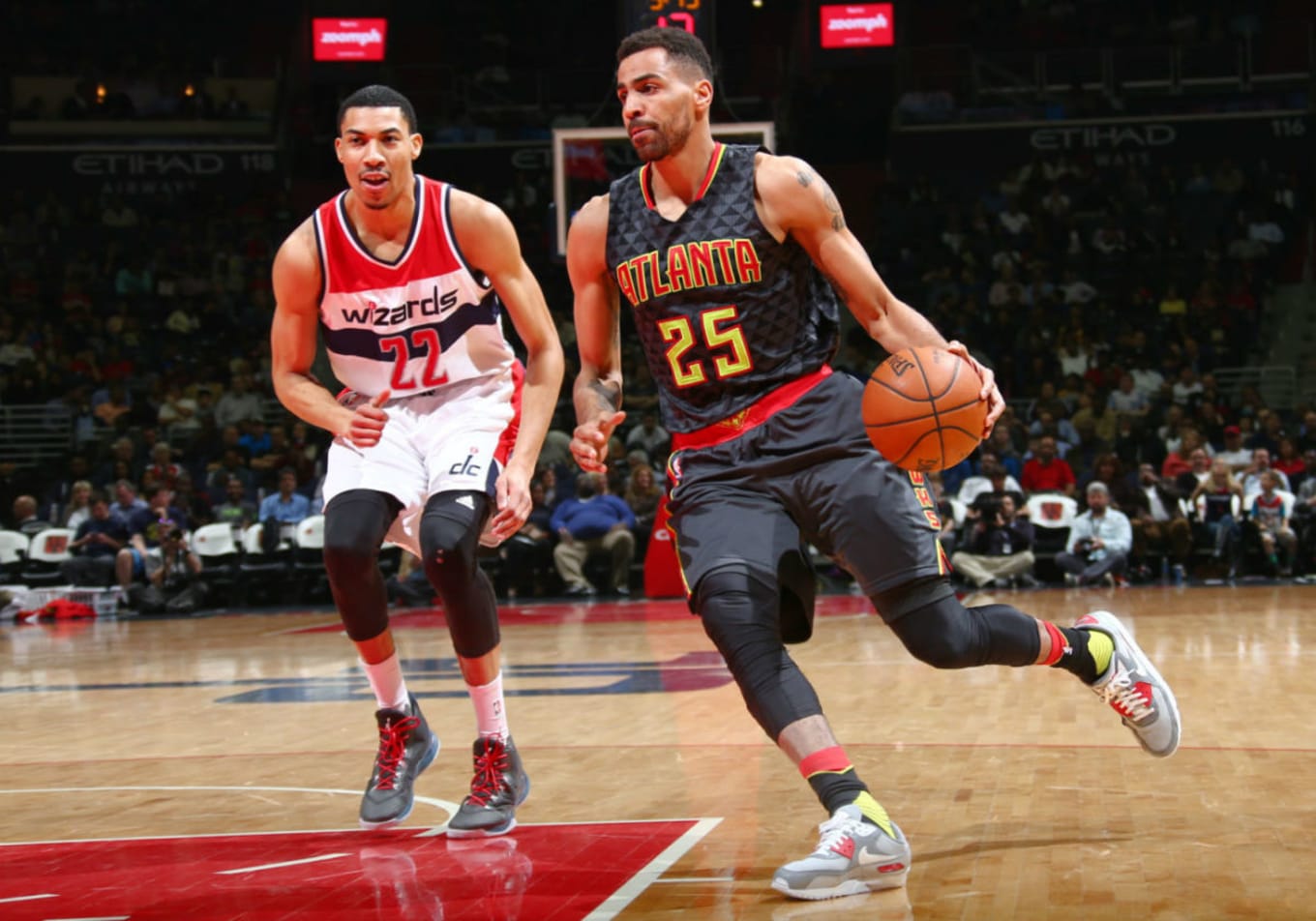 Can you play basketball in Air Max 90?
Considering how far sneaker science (yes, that's a thing) has come, you'd be hard-pressed to find a reason to actually play in Air Max 90 today. However, some people still do it — even in the NBA!
For example, Sefolosha famously played in the Nike Air Max 90 during the 2016 season, becoming one of his signature shoes. Still, with over 30 years since their inception, you'd probably be better off in something newer — runners have long since stopped using Air Max 90 for anything serious, and to wear an Air Max 90 on the court at NBA level was really unheard of, until Sefolosha did exactly that.
Can you play basketball in Nike Air force 1?
If you thought the Air Max 90 has an old design, the Nike Air Force 1 is positively ancient. However, people that like going back to the roots of sneaker design often report that the Nike Air Force 1 is the NBA's signature basketball shoe since 1982 and is an excellent choice even to this day.

It's not easy to see why this is the case — their designer, Bruce Kilgore, made sure that these would be the first model of basketball shoes to come with the revolutionary Nike Air sole technology. The shoe had high-top, mid, and low editions — and some of these are a great fit on the court.
If you want a highly durable, tough, and well-built shoe for playing basketball and you don't want to compromise in style and comfort — the Air Force One is still a great choice. The low-top basketball shoe is comfortable enough to be used during the day, while the high version provides plush cushioning, helps to avoid ankle injury and provides an effortless playing experience.
Can I play basketball in Nike Vapormax?
Well, you can — but it won't be the best experience in the world. Interestingly enough, the VaporMax was first intended to be a running shoe. However, serious runners found that the huge air bubble underneath, although providing responsive cushioning, wasn't practical over extended use. Still, they're an amazingly comfortable shoe for everyday wear.
And just like Nike's previous models that are close to running shoes, the VaporMax sits somewhere between style and athletic shoe. Their unique design allowed them to make their way into sneaker culture and embed themselves into streetwear must-have lists.
The VaporMax has a bold look, and plenty of collaborations and variations. Their large air sole was partly due to the wider comeback of the chunky dad shoe — but that's also what makes the basic VaporMax somewhat unsuitable for true athletics.
Can you run in Nike Air Max?
Let's get that out of the way right now, the Nike Air Max is an iconic sneaker that isn't ideal for running. And the primary reason for this is that they're simply not comfortable for that type of activity. You won't be able to achieve the correct leg position for running, meaning that your legs will start hurting soon enough — and you'll become heavy and tired prematurely. They're an amazingly versatile performance sneaker, but not really best suited for running or playing Basketball in.
In terms of the aesthetic, they cater to the segment of the audience that wants to look sporty and stylish, but doesn't actually intend on doing something overly athletic all the time. That's why no top marathon runners can be found wearing Nike Air Max — though they're okay for some non-court, casual sports. But really you should select your sneaker to match the sport in which it was designed for.
Ranking the top sneakers in NBA history
Considering what we've noted about great basketball sneakers above, what are some of the best sneakers in NBA history? How do we rank them? Let's take a look at some of the most memorable sneakers from the past 50 years.
1. Air Jordan I
This is arguably the shoe that ushered in the era of famous basketball shoes — and the fact that they were banned from the NBA actually made them even more popular. Michael Jordan himself received fines for wearing them.
The Air Jordan 1 is one of the most recognizable sneakers ever produced. It was released in 1985, and was the first model to feature a full leather upper instead of canvas. This change meant that the shoe would last longer than its predecessors, and it became a hit among athletes and fans alike.
Where to Buy? StockX
2. Converse Chuck Taylor All–Stars
Converse is another brand that helped usher in the era of high quality basketball sneakers. The original Chuck Taylor All–Stars were introduced in 1917, and have been worn by everyone from Bill Russell to LeBron James.
They're famous enough to be known simply as the Chucks. Basically, they're a rubber sole with a canvas on top — but they jump started the extremely valuable basketball sneaker market.
Where to buy? Converse
3. Air Zoom Huarache 2k4
The Air Zoom Huarache 2k4 were originally created for the 2000 Olympics, and were later rebranded as the Air Zoom Huarache II. They were an instant success, and eventually became a staple in every basketball fan's closet.
Arguably the finest basketball shoe that ever stepped on the court. Worn during this period of time by Kobe Bryant and pretty much ever other professional player of the era at some point.
Where to buy? StockX
The Best Nike Basketball Shoes in 2022 – Top 5 Expert Picks
If we had to pick solely from Nike shoes, we'd go with these top 5 picks for basketball:
LeBron 19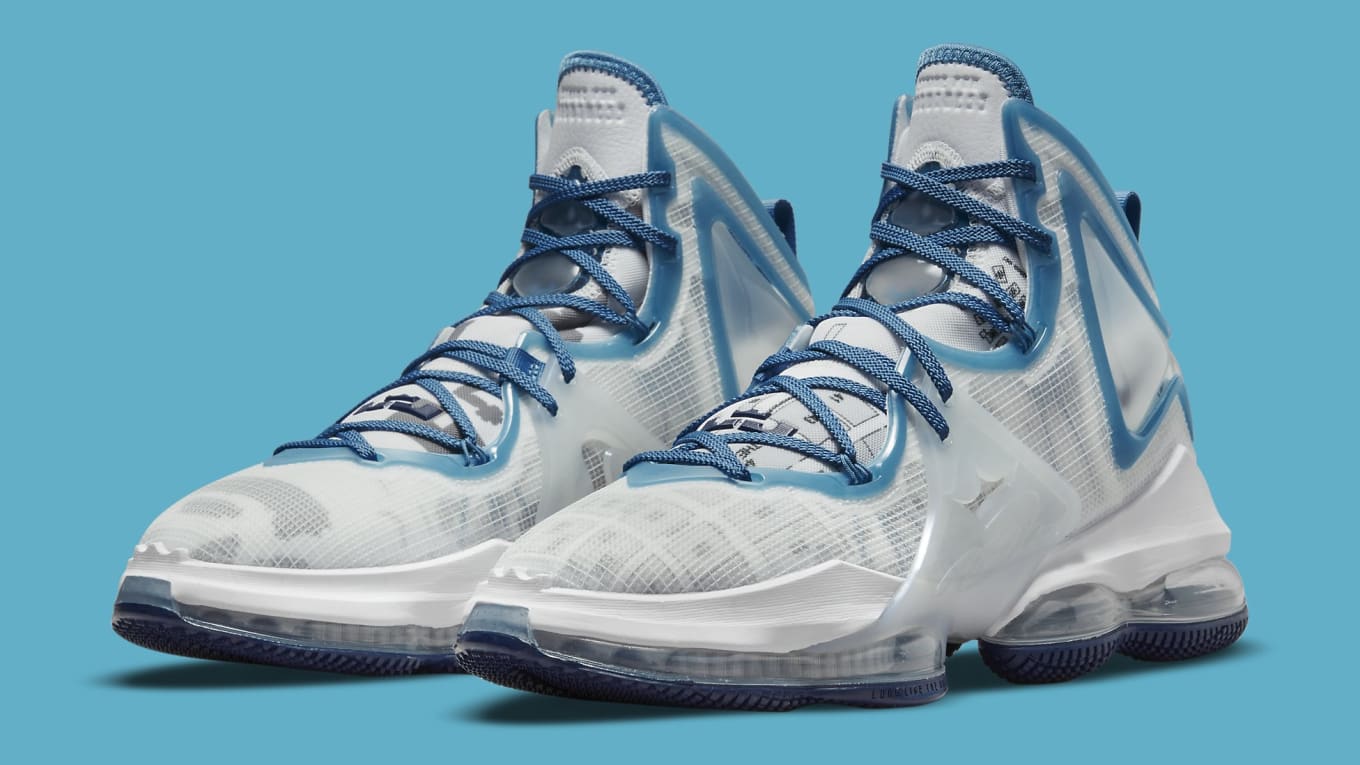 Where to Buy? Nike: SHOP HERE
Nike KD 14
Where to Buy? Nike: SHOP HERE
Nike Kyrie Infinity
Where to Buy? Nike: SHOP HERE
Nike Cosmic Unity
Where to Buy? Nike: SHOP HERE
Nike PG 5
Where to Buy? Nike: SHOP HERE
Final Thoughts
As you can see, there are plenty of great basketball shoes made by Nike — though we wouldn't necessarily recommend anything from Air Max line-up, particularly not the Air Max 90 or Vapormax for playing Basketball in. To buy any of the shoes mentioned above we recommend shopping through the following stores:
Nike SHOP HERE
Footlocker SHOP HERE
Frequently Asked Questions
Can you wear Nike Air Max for basketball?
You can wear them, but if you're buying shoes specifically for basketball we'd recommend something else. If you're specifically after a Nike shoe, the PG 5 or the Cosmic Unity model would probably give you some better performance.
What is the point of Nike Air Max?
The name says it all — Air Max models are famous for their midsoles, which contain translucent pressurized gas pouches. They've probably become more popular because the transparent gas-filled midsole is clearly visible. And the airbags within are supposed to give you more cushioning than traditional foam soles, but the effectiveness of this is still up in the air.
What basketball shoe is the most popular?
People wear all kinds of shoes for street court basketball. However, if we take a look at professional NBA players, you'll quickly find that Nike still dominates all other brands among the pros. Out of the top ten basketball sneakers in the NBA, nine come from Nike — and the most popular models are the Kobe 4, 5, and 6.
Are Air Max 90s good for basketball?
Contrary to Thabo Sefolosha wearing the Nike Air Max 90 during the 2016 NBA season, they are not recommended for basketball use. You'd be better served with either newer Air Max models or something else entirely — though you'd do well to stay with Nike or the Jordan Brand.
Are AF1 basketball shoes?
Originally the Air Force 1 was designed for the court, however there are now far better options when it comes to basketball shoes. Even the Air Force brand has come a long way since its beginnings — but as mentioned above, we'd still recommend something better suited for the court.
Do any basketball players wear yeezys?
With the introduction of the adidas Yeezy QNTM it is more common to see players using Yeezy on the court. For example David Duke Jr. was known to play with Yeezy's in the NBA.